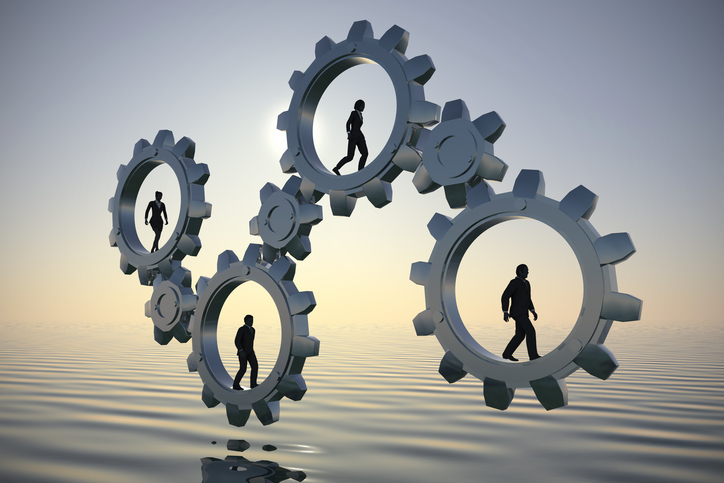 Maintaining workplace harmony should be a key focus of every organisation. Conflict in the workplace can lead to behaviours such as bullying, harassment and discrimination. Staff can lack motivation, fail to work as a team and be generally unhappy.
So how can employers and staff deal with conflict, and encourage staff to work together to promote harmony in the workplace?
Common causes of workplace conflict
Organisational or operational changes can cause employees stress and discomfort. These can include changes in management, procedures, duties or position descriptions, redundancies, staff changes and particularly a restructure. The increased stress and pressure on employees may be reflected by an increase in complaints received in the workplace.
The following factors also increase the likelihood of disharmony in the office environment.
A lack of communication, whether between co-workers or between management and staff;
A failure to share a vision, or a misunderstanding of what the business' goals or team's core focus is;
Mistrust or suspicion;
Insufficient leadership – or at the other extreme, micromanagement.
how to prevent DISHARMONY turning the workplace toxic
It is important for employers to tackle any potential cultural issues straightaway – if tensions are left to fester, small, easily solved problems are likely to become much harder to deal with.
Tips to avoid conflict and disharmony include:
Clearly communicating a zero tolerance attitude towards bullying, victimisation, discrimination and other negative behaviours;
Introducing clear workplace policies setting out expected standards of behaviour from all employees, and ensuring that these are well-communicated, easily accessible and complied with by everybody in the organisation, including senior management;
 Applying change management principles to any necessary changes to operational, procedural or structural matters;
Encouraging 'buy-in' from employees by creating common goals for all staff in the organisation. This should motivate everybody to work together;
Making your organisation a great place to work and an employer of choice – in particular by encouraging staff to have a healthy work-life balance;
Holding employees accountable for their work and rewarding them appropriately for good performance;
Training managers in conflict resolution, so they can step in early and deal with issues;
Hiring new staff based on their cultural fit and their compatibility with organisational values.
Employees also have a role to play in creating workplace harmony, by doing their jobs to the best of their ability, showing commitment to their work, raising issues when they arise and adhering to workplace policies and procedures.
what is the role of mediation?
When conflicts do arise, mediation can be an extremely useful tool. It can facilitate a discussion between employees who are in disagreement and find common ground or a compromise to deal with ongoing issues.
However, mediation should not be used as a band-aid measure to try and resolve ongoing conflicts or when an active grievance is afoot. In this case, prevention by creating a harmonious workplace culture is truly the best cure.
when is an investigation required?
In some cases, workplace conflict and disharmony cannot be dealt with by a mediation process and an investigation is required in the first instance.
This is particularly appropriate in circumstances where one party has been accused of misconduct or inappropriate behaviour, and the accused is hoping to clear their name. Similarly, if a workplace policy has been breached and there are potential legal or industrial ramifications, an employer is obliged to conduct a thorough investigation.
Conflict management and workplace mediation can help avoid the disruption and disharmony which workplace conflicts can produce. Should your workplace require assistance in managing workplace disharmony, WISE Workplace provides mediation services and investigation services. Contact us today for an obligation-free discussion and cost estimate.
Content retrieved from: http://www.wiseworkplace.com.au/_blog/WISE_Blog/post/how-to-improve-workplace-harmony/.